What is Physical Therapy?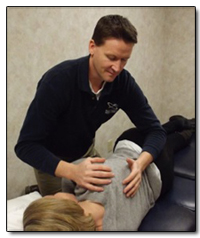 Physical therapy is a health care profession primarily concerned with the remediation of impairments and disabilities and the promotion of mobility and function. In addition to clinical practice, other activities encompassed by the profession include research, education, consultation, and administration.
Physical therapists evaluate, diagnose, and treat patients who have been injured, had surgery, or have a disorder or disease. They also provide patient education and instruction in home programs.
A physical therapist must be licensed by the state and graduated from an accredited program with a Master's degree, or more commonly known as Doctor of Physical Therapy. They must also pass a national exam in order to receive a license. They can specialize in such areas as sports, orthopedic, neurologic, pediatrics, geriatrics, cardiopulmonary, EMG, and wound care. Physical therapists work in clinics, hospitals, rehab facilities, nursing homes, schools, wellness clinics, fitness clubs, private homes, and work places.
About Us
Our reputation for excellence has been built by quality therapists who understand that each individual is unique and every injury different, therefore, each treatment plan we develop is individualized and provided with hands-on care.
We are NOT physician owned. We are NOT a chain-therapy clinic. Our facility is owned and operated by a physical therapist, and the referrals we receive are from professionals who have come to trust the superior service we provide. We know that the choices are many and people can go where they choose, so we make it our goal to give each person that walks through our door the best experience and best outcome possible..
Matthew L. Smith, MSPT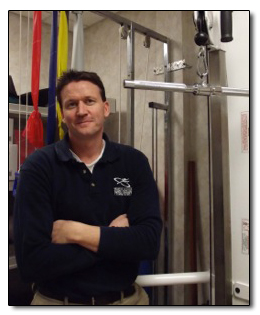 Matthew L. Smith is a licensed physical therapist and the owner of Warwick Avenue Physical Therapy. He received a Bachelors in Science from Brigham Young University in 1995 and a Masters in Science and Physical Therapy at The University of Rhode Island in 1999. He worked for Atlantic Physical Therapy in Middletown and in Warwick until starting his own practice in 2001, where he continues to manage a staff of seven who treat a diverse patient population.
Along with clinic experience, Matthew has postgraduate courses in sports medicine and orthopedics, neurological therapy, male pelvic floor rehabilitation, and manual techniques. He has also served as a Clinical Internship Instructor for The University of Rhode Island since 2002, been on the State of Rhode Island Workers Compensation Advisary Board, and performed research on the effects of exercise on balance in the elderly.
Matthew was born in West Virginia, but spent most of his formative years in Utah before moving to Rhode Island with his wife Alysa in 1996. They live in Saunderstown with their four children. When he is not spending time with his family and watching them in their various activities, he also enjoys running, golf, and basketball.