Meet the Staff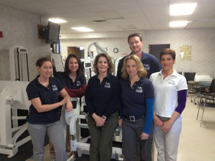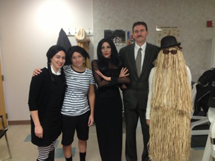 Warwick Avenue PT Staff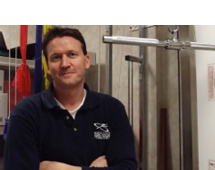 Matthew L. Smith
Matthew L. Smith is a licensed physical therapist and the owner of Warwick Avenue Physical Therapy. He received a Bachelors in Science from Brigham Young University in 1995 and a Masters in Science and Physical Therapy at The University of Rhode Island in 1999. He worked for Atlantic Physical Therapy in Middletown and in Warwick until starting his own practice in 2001, where he continues to manage a staff of seven who treat a diverse patient population.
Along with clinic experience, Matthew has postgraduate courses in sports medicine and orthopedics, neurological therapy, male pelvic floor rehabilitation, and manual techniques. He has also served as a Clinical Internship Instructor for The University of Rhode Island since 2002, been on the State of Rhode Island Workers Compensation Advisary Board, and performed research on the effects of exercise on balance in the elderly.
Matthew was born in West Virginia, but spent most of his formative years in Utah before moving to Rhode Island with his wife Alysa in 1996. They live in Saunderstown with their four children. When he is not spending time with his family and watching them in their various activities, he also enjoys running, golf, and basketball.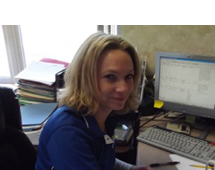 Jennifer Shabo
Jennifer has been an invaluable member of the Warwick Avenue PT team for more than a decade, managing the office and administering over the billing and insurance aspects of the business. After graduating from Brigham Young University in 1997 with a degree in Health Promotion and Wellness, Jennifer went on to work at Blue Cross Blue Shield of RI and UnitedHealth Care of New England before joining Warwick Avenue Physical therapy in 2002.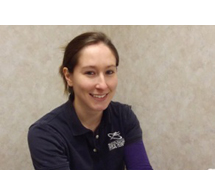 Kayla Boggs, DPT
The newest member of the Warwick Avenue Physical Therapy team, Kayla graduated with a Doctorate of Physical Therapy Degree in 2012 from The University of Rhode Island. She also attended URI for her undergraduate studies, earning a Bachelors of Science degree in Kinesiology in 2009. Kayla also has experience working as a physical therapist in the homecare setting.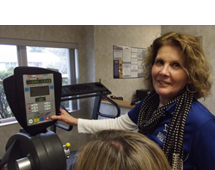 Linda Mooney, PTA
Linda is a gifted clinician who has achieved a reputation for excellence in manual treatments and hands on care. She attended the Community College of Rhode Island and earned her Associate of Applied Science Degree in 1996. A licensed physical therapy assistant for 17 years, Linda was previously employed at Southern New England Rehab in Providence before joining the staff at Warwick Avenue Physical Therapy in 2007.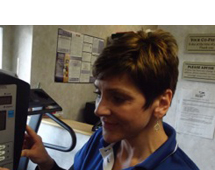 Jessica Severens, PTA
Jessica earned her associates degree in Physical Therapist Assistant Technology from the New England Institute of Technology, class of 2010. She has worked full time at Warwick Avenue Physical Therapy since graduating, and has been a valuable member of our team ever since. An energetic and talented assistant, she has furthered her knowledge and experience through continuing education in Kinesiology taping and the application of yoga, Pilates, and Thai Chi in a physical therapy clinical setting. Jessica also has experience with providing physical therapy in a homecare setting.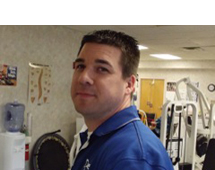 Ian Hopkins, PTA
Since 2002, Ian has been assisting in the care of patients at Warwick Avenue Physical Therapy. He joined the team after graduating from CCRI in the physical therapist assistant program. He furthered his education and received his license as an EMT and currently works in Barrington in the Fire department when he is not at our clinic.
Kristina M. Tracy
Kristina M. Tracy, MSPT is a 2006 graduate of the University of Rhode Island's Master of Physical Therapy program. Her work experience includes general outpatient orthopedics, long term care in skilled nursing facilities, and sub acute rehabilitative services. Her focus has been on manual therapies, pre/post-operative care, sports injuries, balance training, and chronic conditions. Kristina continues to attend an expanded array of continuing education courses in order to enrich treatment programs, and provide the most effective and specific treatments for her patients.
Kristina's personal interests include sailing, hiking, and community events.